The more I discover in the handmade world, the more creative it seems. Individuals like the one behind Mana Jewelry Designs come up with the most unique and beautiful pieces. There's a lot of jewelry makers out there. So what makes Mana Jewelry Designs different? Operated in beautiful British Columbia, the pieces found at Mana Jewelry Designs are something special. All of their jewelry is made using bamboo, or off-cuts (scraps) from ukeleles and guitars! How neat is that? Every jewelry piece's name is a meaningful word in Hawaiian. The very word "Mana" means "spirit," so it is interesting to think perhaps your jewelry carries with it the "mana" of the guitar or ukelele off-cuts it was made from!
I've never been much of one for the standard jewelry. Their personality and individuality seem lost in the monetary value of the item such as diamonds and gold. Earthy jewelry has always been something I was drawn to. And Mana Jewelry Designs perfectly contrasts a classy, natural look and feel with sleek, modern designs.
The Puka necklace and Hulu earrings are what I chose to review. I love the natural inspiration for the Hulu earrings, and the Puka necklace is the obvious choice, as it is their best-seller! "Puka" in Hawaiian has several meanings, including "to gain," "to draw interest," "to emerge," and "entrance." An appropriate name for this beautiful necklace which incorporates many small circles into creating one large circle. Circles in and of themselves are connected to meanings such as "wholeness, "infinity," "nurturing," and "unity." All of the lovely symbolism would make it a thoughtful gift for a number of purposes, such as a graduation present, a birthday, or an anniversary.
I love this necklace for its balance between being very intricate and very simple. I've used its simplicity to balance out a fancy outfit, and on the flip side, to dress up a tank top and jeans. Unlike many (if not all) necklaces I've seen or worn, the Puka is identical on both sides, so you won't have to worry about putting it on backwards (
which never happens to me, no
...), or that it will look ridiculous if it gets flipped around sometime during the day while being worn.
"Hulu" means simply "feather." The name is fitting not only because of the design of these delightful little earrings, but because they really are light as a feather! All of Mana Jewely Designs pieces are extremely lightweight! I have some pairs of earrings I have owned for years which I love, but I have never been crazy about how much they feel like they're pulling my lobes down. The Hulu earrings are so light, I felt like I wasn't wearing earrings at all! No worries about stretching out your piercings with these earrings. I was initially a bit worried that the earrings would catch in my hair like many do, as well. But this hasn't been an issue! Quality is something else you don't have to worry about. Despite the fact that Mana Jewelry Designs' pieces are lighter than air, they are well-made and durable, surviving Baby E tugging on them. These darling little earrings are a wonderful addition to your summer wardrobe!
Want to see more? Go to the website of Mana Jewelry Designs to browse their entire collection by clicking
here
. Love these pieces? You can purchase your own
Puka
necklace or
Hulu
earrings from their website! To keep updated on all of the goings on at Mana Jewelry Designs, like their
Facebook page
! Don't forget to come back on Sunday to read the interview with Mana!
And that's not all! Mana Jewelry Designs was kind enough to agree to a giveaway! You can enter to win a Puka necklace of your own! Enter below using the Giveaway Tool form. Please remember to full read instructions for each entry before submitting it, as incomplete entries will not count. Good luck!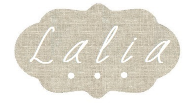 Disclosure: This product was received by myself in exchange for an honest review. All opinions expressed are my own.
Fine Print for Giveaway: Giveaway open to residents of the US and Canada. Please make sure your email address is correct, so that you can be reached if you win. If the email bounces back, winner forfeits the prize and a new winner will be selected. The winner will have 48 hours to respond to the email sent out to them, and should a response not be received within that time, they forfeit the prize. Please follow the instructions for each entry, as you have to have done what was instructed for your entry to count. All entries will be verified. Found Frolicking is in no way responsible for recipient receiving their prize, but will work with the sponsor in all ways possible to ensure the winner receives their prize.