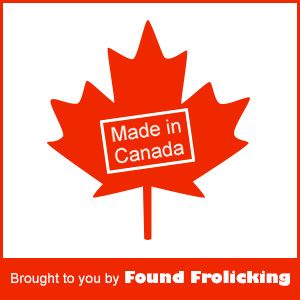 The series is now about mid-way through. I hope you've been enjoying it! There are still quite a few reviews and giveaways ahead, but this week we had a review and giveaway for Mana Jewelry Designs. Missed it? Click
here
to read it and enter to win your very own Puka Necklace! I love local, and I love eco-friendly products, and Mana Jewelry Designs is certainly both! I hope you enjoyed the review, and that you'll enjoy the interview with Mana Jewelry Designs below!
1. First of all, please tell us about the you---the mind and maker behind Mana Jewelry Designs!
Well, I live in Pemberton, BC just north of Whistler. I'm a graphic designer, and try to Soak up our amazing surrounds as much as humanly possible.
My husband and I have been lucky enough to both be able work remotely so we have spent a few summers in Maui where the mana jewelry business roots began.
I appreciate that we are so blessed to live in such amazing places and am trying to make the line of Jewelry as sustainably as humanly possible by using the material from off cuts and renewable resources like Bamboo. The packaging is made from reusable unbleached cotton bags and I always strive to recycle as much as I can.
2. What is the meaning behind the word "Mana"?
In Hawaiian culture, mana is spirit or power that may be ascribed to a person, space, or inanimate object. The essence of someone or something can have "good mana" or energy.
3. How did Mana Jewelry Designs come to be? What inspired you to create it?
I have done a few silversmith courses and really felt the draw to use wood as a medium. Luckily, my husband and I have been able to spend a few summers in Maui and our good friend Eric Devine the Luthier behind the source of the wood, was kind enough to open his off cut box to me! He was so excited that I was so excited, that he bought me a jeweller's saw and let me start experimenting with his beautiful collection of high end wood off cuts!!
Through a lot of sanded off finger tips, sawdust and trial and error, I developed some techniques and designs in conjunction with my graphic design background to step into a combination of finely tuned laser cut and hand sanded and finished wood jewelry.
4. The idea to use off cuts from Ukeleles is incredibly unique and creative! Where did you get the idea to use them for your jewelry?
When I walked into Eric's workshop and saw his Off cut box I knew I had found my perfect medium!!
I have always been drawn to wood Jewelry, I love how it feels to work with, how it smells and it was an opportunity to learn about and work with some of the most beautiful woods in the world, including a lot of Hawaiian curly Koa. I love that every off cut I get has a story of how it's been hand selected for the grain and density for instrument making in mind. I love that it's light to wear. I love that you can wear wood jewelry with just about anything. I love that it's naturally found and it has history.
5. Do you like running your own business? What are some of your favorite things about it?
Yes, I already do run my graphic Design Business Clever Designs, and It has allowed me to live and work remotely, and catch a few waves and ski some powder in between.
It only seemed natural that I added another creative outlet to what I do, I absolutely LOVE working with my hands and creating functional pieces that other people love to wear.
6. Is there an aspect to it that you hadn't anticipated when you started but that you really love? Travel for example? Or some of the new connections you've met, etc.?
We have many reasons to go back to those beautiful little islands in the middle of the pacific, but finding more Koa off cuts is always good to justify more trips!
I have also been enjoying doing craft shows, where I get to travel to sell my pieces and meet the people that are as excited about mana jewelry as I am.

7. How frequently do you find yourself wearing your own jewelry?
Honestly, every day. They are so easy and versatile to wear dressed up or going to live life in the mountains or ocean.

8. Do you have personal favorite pieces in your collection?
Absolutely these are my all time favs:
Kula Earrings
,
Moana Earrings
,
Puka Earrings
, and
Hoku Necklace
!
9. Where do you see, or where would you like to see, Mana Jewelry Designs being at 5 years down the road?
I wold love to see my little Business grow, the Koa line will always be a little limited as it's reliant on instrument off cuts... It may evolve into a higher end line with special off cuts from limited pieces from a specific instrument such as Eddie Vedder's Ukulele with a story on him, his instrument and the wood...
Ideally I will have my own laser cutting machine by then and will we carving up all kinds of wonderful new designs!!
10. Last of all, are there any new products or is there any other exciting news that you have to share with us today?
There will always be new pieces as I can't stop coming up with new shapes and designs, it makes it more fun for me to make and people to wear.
We also do have a little human on the way mid October! So excited about new life and changes on the horizon.
You've heard all about Mana Jewelry Designs, now it's time to go check out the collection
here
! Which pieces do you love from their collection? Also be sure to stay in touch and keep yourself updated by liking their
Facebook page
!