When having a baby, there's a million things you didn't even know existed that you suddenly need. From baby monitors, to the right bottles, to swaddle blankets, gliders, and beyond! It's hard to sort through the difference between the essentials that are must-haves, the ones that are nice to have, and the ones you'll buy thinking you need them, but never end up using. Hats were one of the things I thought fell into the last category.
So when my little guy was born, I only had one hat. And I only had the one because it was a gift. I am sure many of you experienced mamas are laughing at me right now. Well, you're right to. Of course, I ended up going out and investing in quite a few hats. Since he was a fall baby, he ended up wearing hats more often than not all fall and throughout winter.
Whether your baby has a head of hair or not, baby hats
are
a must-have essential. Because babies lose heat from their head, it's a good idea to always have a hat at hand to slip onto your baby's head should the weather take a turn for the worse. It's all the better when you find one that's not only functional, but fashionable, too. House of Koopslie offers headbands and hats that certainly are! Their variety of styles are bold and stunning, featuring designs cute enough to be worn by a newborn, and "cool" enough to be worn by your not-so-little one! These adorable hats are proudly produced in North America, where they are made in Edmonton, Alberta, Canada.
I received the t-rex hat and the motorcycle hat. I love the soft texture (seriously, do they make any pillowcases out of this stuff?), and I can't help but drool over the many cute designs offered by House of Koopslie. These hats are silky smooth, as they are made using a bamboo blend that is over 60% bamboo! They are light and breathable, so they can be worn even on warmer days. The bold colors on the hats initially worried me, as I thought I may have a hard time finding clothes in my son's wardrobe to match. But that turned out not to be a problem! The hats really made his outfits complete! Even though I only have two hats, he hasn't worn a single outfit where one of these hats simply didn't match.
What's even better? You can get them in a size anywhere from newborn to adult! Papa and the youngster can have matching hats for a regular outing, or for a family photo shoot! From dinosaurs to motorcycles for the boys, and sweet hats with a fabric flower to zebras for the girls, House of Koopslie's range of variety means everyone is sure to find something (or multiple things, in my case!) that they adore. In fact, my son's t-rex hat told me its lonely (wink, wink!), so the stegosaurus hat is next on my wishlist!
As if you don't have enough to love about House of Koopslie, here's yet another reason! They are eco-friendly! Not only is it better to buy products made in North America because that decreases the footprint of the production of the product, but because House of Koopslie's products has a large amount of bamboo in them. Bamboo is a renewable resource as it grows fast, and therefore replenishes quickly.
Love what you hear? Want to know even more? Go to the House of Koopslie
website
to see all of their products, and to purchase a few! To see their entire collection of products, take a peek at their
lookbook
! You can also "Like" them on their
Facebook
page to make sure you're updated on all of their latest and greatest news!
House of Koopslie also agreed to do a giveaway with us! Enter below using the Giveaway Tools form for your chance to win a hat or headband in your choice of style and size! Be sure to read the fine print and follow the instructions for each entry, as incomplete entries will not be counted. Good luck!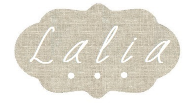 Disclosure: This product was received by myself in exchange for an honest review. I received no monetary compensation for my thoughts that are expressed above. All opinions expressed are my own, and were in no way influenced by the brand or any other sources.
Fine Print for Giveaway: Giveaway open to residents of the US and Canada. Please make sure your email address is correct, so that you can be reached if you win. If the email bounces back, winner forfeits the prize and a new winner will be selected. The winner will have 48 hours to respond to the email sent out to them, and should a response not be received within that time, they forfeit the prize. Please follow the instructions for each entry, as you have to have done what was instructed for your entry to count. All entries will be verified. Found Frolicking is in no way responsible for recipient receiving their prize, but will work with the sponsor in all ways possible to ensure the winner receives their prize.