As a mom, I think it's so easy to overlook your own needs and forget to take care of yourself. I can be even worse about this than some, since I have always had an inclination to put others before myself. My husband knows well that with anything, I save the best for him, and I take what's left. So when I make pancakes, the perfectly golden brown ones are for him, and I take the ones I slightly overcooked. He'll say I don't need to do that, and offer to take the imperfect one, but I always insist. The way I see it: we are only as good as our surroundings, and so if he's happy, I'm happy, too. This has always been me. But, as a human being, I have needs, too. Which I admit I sometimes forget. We
all
need to feel valued, appreciated, and loved. I think jewelry is one of those things that makes a lot of women---a mother or not---feel special.
Even now, I can't put my finger on the exact reason for this. Jewelry is not practical, it has no function that we technically
need
. But, perhaps that is why we like it. Sometimes, just sometimes, it's nice to have something you don't need, but
want
. I know there must be a lot of people out there like me. My friend A knows well that I run around always doing things for everyone. So she is constantly reminding me that the best thing I can do for Baby E, is to take care of myself. Because if I don't take care of myself, and I were to fall apart, who would take care of my little one? Now I'm paying it forward with that lesson. So here's my reminder to moms and women everywhere. Take care of yourself. And sometimes, just sometimes, treat yourself to something you
want
. Whether it's an hour spent on the couch with a book, splurging on that donut you've been craving for days, or treating yourself to a piece of jewelry that you've been finding it hard to justify having a practical reason for purchasing.
I first discovered Cloud + Lolly at my local farmer's market, where they have a booth every week during the outdoor market season. Cheryl, the mind behind Cloud + Lolly, incorporates vintage items to display her jewelry. Her collection of jewelry and display are so creative, it always draws a lot of attention. In fact, just last weekend I was there with my friend B, and she fell in love with their hair clips.
Cloud + Lolly brings you the best of both worlds with a blend of the old and the new. The very name "Cloud + Lolly" makes me think of something muted and mellow (cloud), and something brighter and fresher (lolly). The contrast certainly makes for a gorgeous finished product, made right here in Canada. A few of the things you can find in her current collection are necklaces, earrings, hair clips, and rings. All made with keys, resin flowers, and glass or metal pieces depicting flora and fauna. Her brand new collection uses raw stones to make earthy and funky to make necklaces, bracelets, and earrings. In fact, they were just mentioned recently in the local newspaper, the Edmonton Journal! If you'd like to read the article, it can be found
here
.
I chose to review a necklace with a short chain depicting a bird. The closure was a good size and so I didn't have any trouble putting it on or taking it off. Which is more than I can saw for a few pieces of jewelry I own that sit in a drawer collecting dust because I tire of attempting to attach the closure twenty times! I adored the length of the chain, and that the necklace doesn't feel heavy. I also love the contrast between the intricate metal piece and the glass piece depicting the bird. It is feminine, but not overwhelming, and yet nicely compliments a dress. I liked the necklace the moment I saw it, but I fell in love with it after I put it on. It is certainly only one of many beautiful Cloud + Lolly pieces, so I am resisting the urge to spend a week's income to buy one of everything! Since having Baby E, I really haven't worn any jewelry. Wearing a piece of Cloud + Lolly certainly reminded me of how much I really enjoy and have missed wearing jewelry!
If you'd like to purchase some Cloud + Lolly of your own, you can find them on their
website
,
Facebook
, or
Twitter
. If you're a local here in Edmonton, you can also easily head down to the City Center Farmer's Market where Cloud + Lolly has a booth every weekend. Be sure to also check back on the blog on Sunday to read the interview with Cloud + Lolly!
Cheryl decided that she'd love to have a giveaway to go along with the Cloud + Lolly review, and has generously offered to giveaway
three items
! So the necklace, hair clips, and pair of earrings shown in the last two pictures---handpicked by me---could be yours! What could be better than spoiling yourself a little with beautiful jewelry at no cost to yourself? Or show your appreciation for another woman in your life (whether a friend, a sister, a daughter, a niece, or a cousin) by surprising them with these pieces if you win! Enter using the Giveaway Tools form below! Good luck!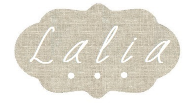 Disclosure: This product was received by myself in exchange for an honest review. All opinions expressed are my own.
Fine Print for Giveaway: Giveaway open to residents of the US and Canada. Please make sure your email address is correct, so that you can be reached if you win. The winner will have 48 hours to respond to the email sent out to them, and should a response not be received within that time, they forfeit the prize. Please follow the instructions for each entry, as you have to have done what was instructed for your entry to count. All entries will be verified. Found Frolicking is in no way responsible for recipient receiving their prize, but will work with the sponsor in all ways possible to ensure the winner receives their prize.