I love my son to pieces, as fully and as selflessly as, I imagine, any mother loves her child. But two months ago, my son, Baby E, started doing something I was not entirely thrilled about... He started grabbing handfuls of my hair, and yanking on it. Of course, for him, this is great fun. It is, apparently, even better when mommy caves and says, "Ow!" It never fails to make Baby E burst into a fit of laughter. I am always more than happy to do things for my son that make him happy. My concern isn't even necessarily that having my hair pulled out one strand at a time is momentarily uncomfortable. Or even that I will have a lot of wrinkles one day from flinching every time this happens. It's that I would like to not be bald 20 years from now!
Unfortunately for me, it became a regular, daily occurrence. Who knew that there's nothing better in the world than pulling mommy's hair out? I really couldn't think of a way to rectify the situation. I resigned myself to it, assuming it was just "one of those things" that you get used to as a mother and never think twice about again.
Since having Baby E, I abandoned wearing jewelry. When he was extremely little, he loved rubbing his forehead on my chest, or sleeping on my chest, and the necklaces got in the way. But, now that he's older, one day I put on a lovely labradorite necklace I bought last year on my first visit to Vancouver and Vancouver Island. The necklace provided a pleasant distraction for Baby E, and he didn't pull at my hair even
once
that day. However, it wasn't the perfect solution, since he'd also try to use my necklace as a chew toy, which it certainly isn't. And every time I had to prevent him from putting it into his mouth, he'd get worked up.
Another habit my son has developed that has made most of our days slightly more challenging, is that he is now easily distracted. While nursing, he'll jerk away at least a dozen times, unable to resist looking at something behind him, even though he's still hungry.
Then, a wonderful, wonderful thing happened. I heard about Boubeads. I'm usually a fan of very small, understated jewelry. But the Boubeads necklaces are too beautiful to resist, and the larger size definitely makes it more appealing (and more safe!) for baby. The lovely ladies at Boubeads are always more than happy to take up the challenge of trying new colors, and different color combinations. They made me a custom three-string necklace of grey, seafoam green, and teal.
When it arrived in the mail, I was shocked that these necklaces are even prettier in person than they are in pictures. I put it on, and, of course, Baby E noticed it right away. He was immediately smitten, and played with it constantly any time I held him throughout the entire day.
It has now been a few weeks that I have had the Boubeads nursing necklace, and I use it
every single day
. In an effort to make sure that Baby E doesn't get tired of it, I now only put it on right before nursing him, or before putting him in our Ergobaby carrier for a walk. The Boubeads necklace has solved my issues entirely! He is so occupied playing with the beads while nursing, he will unlatch once, if at all, during nursing. He'll happily grab onto it while being carried in the Ergo, and look around, content. And, of course, now I can finally be content, too, know that I should still have at least
some
hair in 20 years!
Below you will find all the pictures I have taken of my Boubeads. There is one picture of him (discreetly) nursing, and the rest are of Baby E playing and grabbing onto the nursing necklace while I'm holding him.
There are a lot of reasons to love Boubeads. The pieces used to make Boubeads are sourced from the US and from inside Canada. The beads are hand dyed using non-toxic dyes. What's not to love? You know you want one! To purchase your own Boubeads, click
here
, where you can see the necklaces they've made in the past, and talk to them about what you might like.
The generous ladies of Boubeads have decided to give a nursing necklace to a reader, in the winner's choice of color! Enter below using the Giveaway Tools form! Good luck!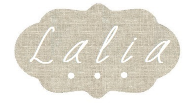 Disclosure: This product was received by me in exchange for this review. All opinions are honest and completely my own.
Fine Print for Giveaway: Giveaway open to residents of the US, Canada, and Europe. Please make sure your email and mailing address are correct, so that you can be reached if you win. The winner will have 48 hours to respond to the email sent out to them, and should a response not be received within that time, they forfeit the prize. Please follow the instructions for each entry, as you have to have done what is instructed for your entry to count. All entries will be verified. Found Frolicking is in no way responsible for recipient receiving their prize, but will work with the sponsor in all ways possible to ensure the winner receives their prize.