Babywearing is a beautiful thing! Although it has finally gained a lot of momentum and popularity in North America in recent years, there are a lot of cultures around the world that have been babywearing for a very long time. They see it as normal, natural, and even necessary to parenting.
There are many benefits to babywearing. A few of the things I can think of that apply to us every day: having baby close means that you can keep an eye on baby all the time, it creates the opportunity of extra bonding time for mama or the papa, it helps baby keep warm on a cool or cold day, baby may love being an a carrier so much they hardly fuss, and last but not least, you can discreetly breastfeed while wearing some carriers!
Comfy Joey is one of the many wonderful options for babywearing, it is a sling pouch baby carrier that is as beautiful as it is functional! Comfy Joey was kind enough to include Found Frolicking in its giveaway of 25 gift vouchers of $25! So whether you are already a Comfy Joey fan, or you would like to try it out, you can enter to win the $25 credit to use to purchase a Comfy Joey carrier on their website! This will be a discount code provided to the winner, so receiving it will be instant! You don't even have to wait for it to come in the mail. Enter below using the Giveaway Tools. Open worldwide! Until next time... Thank you for reading, and good luck!!!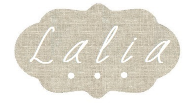 Disclosure: All photos are property of Comfy Joey and are stock photos shared with permission in this blog entry. I have no personal experience with a Comfy Joey carrier.
Fine Print for Giveaway: Giveaway open worldwide. Please make sure your email address is correct, so that you can be reached if you win. The winner will have 48 hours to respond to the email sent out to them, and should a response not be received within that time, they forfeit the prize. Please follow the instructions for each entry, as you have to have done what was instructed for your entry to count. All entries will be verified. Found Frolicking is in no way responsible for recipient receiving their prize, but will work with the sponsor in all ways possible to ensure the winner receives their prize.