For my very first recipe post, I figured it should be related to something near and dear to my heart… Indian food! My parents fell victim to the Hare Krishna movement that was so big in the 80's (largely thanks to a lot of promotion on the part of George Harrison from the Beatles), and that got them into Indian food. Naturally, I was raised eating it, so it became second nature to me. Despite that, I was mostly familiar with popular Indian dishes that can be found in restaurants, since my mother never cooked anything Indian, aside from pakoras.
You hear that breakfast is the most important meal of the day, but that wasn't something that was followed in my family. Therefore, I never thought twice about skipping it. My knowledge about breakfast foods ended with anything that can be bought in a package, and whipped up in an instant, which means: pancake mix, frozen waffles, Cream of Wheat, and Grits. Breakfast was a rare occasion in my household, and we'd "cook" (it's hard for me to consider anything instant cooking these days!) one of the above mentioned breakfast items.
A few weeks ago, I was thinking about my husband. You may be wondering what on earth that has to do with food, or breakfast, or, more specifically, this post. The answer is: a lot, actually. My husband eats a lot. I don't know where it goes, since I swear he could eat a gallon of ice cream and not gain an ounce of fat. After a short while of living with my husband, I was very happy that I had a background of cooking for a large family. Since I found myself cooking portions for eight for just the two of us. Granted, my husband and I would both eat leftovers for lunch the next day, but still.
So, back to what I was trying to get to… My husband needs very hearty meals to keep him full, or else he snacks a lot. I realized maybe the answer was breakfast! We could do oatmeal once a week (not more, since my husband doesn't like it enough), and continue our Pancake Sundays, but I had to find more things to make for breakfast throughout the week. I looked up a ton of ideas, and now make grits from scratch once a week, Cream of Wheat once a week, having a "break" day on Wednesday where we eat bagels (or another carb of choice: muffins, scones, etc.), and fill in the in-between days with upma.
This recipe is very forgiving, so if the only things you find on the list are the rava, peas and carrots, mustard seeds, ginger powder, cilantro, and lemon juice (the easiest ingredients to find if you don't have an Indian grocery store nearby), it will still turn out good! Sometimes I omit the cumin seeds to soften the flavor a bit, and add extra ginger powder, and a tablespoon of sugar. Half the time I make this, I leave out the chile, since my husband isn't crazy about spicy food. I love that it is a savory breakfast option, considering that most breakfast foods are packed with sugar. Which is delicious, but, lets face it, unless you're consuming fresh fruit or a fruit smoothie in the morning, isn't necessarily the best way to start one's day.
Recipe for Upma
Ingredients
:
1 cup rawa (also called sooji/semolina flour/cream of wheat)
2 1/2 cups water
2 tbsp coconut oil (ghee is the next best, but you can substitute canola oil)
1/2 tsp mustard seeds
1/2 tsp cumin seeds
1 tsp ginger powder
1 green chile, de-seeded and minced
10 or so curry leaves, chopped roughly
1/3 cup frozen green peas (preferably organic---better flavor)
1/3 cup carrot (one medium carrot), peeled and diced small
1/8 cup unsalted peanuts (whole or half pieces, with skin removed)
1 tbsp lemon juice
1/2 tsp salt (or more to taste)
2 tbsp fresh coriander, chopped
Serves 2 generous portions
Directions
:
First boil the peas, chile and carrots until soft.
While waiting for them to cook through, measure out the 2 1/2 cups of water, and have it ready by the stove. Also put the sooji in a bowl, add the ginger powder, and put that by the stove. Chop up curry leaves, and put in a bowl with the peanuts, salt, cumin and mustard seeds. Chop up coriander, and set aside.
Once peas, chile, and carrots are soft, but not mushy, strain them, and put aside.
Put coconut oil in a pot, and heat on medium heat. While the oil is heating, add the peanut mixture. You do not want to overcook the peanuts, or they will burn. Stir for only a minute or so, until the cumin and mustard seeds start to crack. The curry leaves will become fragrant.
Immediately add the sooji. With a whisk, mix it occasionally for the next 2 minutes. Then, while whisking, slowly add the water. Do not add it too fast, or it will spit due to the coconut oil. Once it is all added, decrease to low heat, continue to whisk until it is smooth and there are no longer lumps. Throw in the lemon juice, mix in, and cover for 4 minutes. If, when you check on it, it is still too runny, cook for another few minutes until it is a thick porridge (it should sit on a spoon without dripping off the edges).
When it is the right consistency, remove from heat, and stir in the peas, carrots, chile, and coriander. Mix until ingredients are all well distributed evenly throughout.
Serve and enjoy!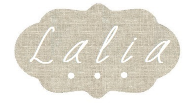 Note: This is a personal recipe of mine, and a lot of work went into creating it. If you would like to share this recipe on your own blog, please ask permission and link back to the original post (this one). If sharing on any other platform, please just link to this post rather than copying the recipe. Thank you!