I know what you're thinking! Or, at least I do if it's what I used to think when I heard the words "cloth diaper." I'd picture a white stretch of fabric, wrapped around baby and held in place by pins, later needing to be washed by hand in the tub.
And while this used to be the reality of cloth diapers, it isn't anymore. Might I remind you that, originally, disposables weren't so attractive either. They were huge, and looked very unattractive. If you've seen the 1987 movie "Three Men and a Baby," you know exactly what I'm talking about.
Pre-baby, it was a no-brainer for me: disposables were an assumed part of raising a baby. Having to change poopy diapers is probably the least pleasant thing involved in parenting. Why drag out any contact with said diapers by using cloth, and therefore, having to clean them?
I grew up in a regular household. Lots of things that weren't needed, were thoughtlessly put into the garbage bin without ever thinking about it again. Disposable diapers being one of these things. With four younger siblings, that was a
lot
of disposables over the years. But in my early teens, I realized we should
at least
be recycling. We had one tall kitchen garbage for everything in our 1-bedroom apartment, and with our household of 8, the trash had to be taken to the basement to the bins. With some persistence, the rest of my family agreed to recycle. We went from 3 large garbage bags of garbage, down to 1. The other 2 were all recyclable materials.
After that, I slowly started to become more eco-minded. It required a very different type of thinking than I was raised with. So when I found out I was pregnant, I thought of all the diapers that would end up in landfill. It was enough to make me seriously consider cloth diapering, even though I still thought cloth diapers were the ancient practice of pinned fabric. I was very surprised, and overwhelmed, by what I found. Cloth diapers have come a long way. I found they really look a lot more modern than disposables. Who would have thought?
Once I had committed myself to cloth diapering my son, the next step was figuring out which ones to buy. You'd think this would be easy, but it isn't! There are a lot of cloth diaper companies and brands out there. Also a lot of styles. There are sized diapers (which mean you'll have to buy a new stash each time your little one outgrows them), and then there are AIOs (all-in-ones), also called "one-size" diapers. Which are adjustable so that you can use them from newborn to potty training age. I looked at bumGenius, Fuzzibunz, Alva, Charlie Bandana, GroVia, Sustainablebabyish, Rumparooz, Thirsties, Lil Joey, Tots Bots, and countless others. Needless to say, I started to feel overwhelmed.
It took me a lot of research, but I finally settled on bumGenius diapers. They have one the best warranty policies, and to me, that meant they must be good quality, because it's products with integrity that are meant to last that offer the best warranties. They also came personally recommended by a fellow mama friend. I had no idea about the differences between their three lines:
Elemental
,
4.0
, and
Freetime
. After a look into their two different fastening/closure styles, Hook & Loop (velcro) and Snap, I settled on the Snap. It is the most likely to uphold quality when used with multiple children, and my husband and I do plan on there (eventually) being a Baby #2. So I just ordered a dozen of the white 4.0's in snaps from an amazing company called
The Green Nursery
.
I didn't want to buy too many when I wasn't sure how I felt about them. But I loved them, and went to order more. I saw that bumGenius Freetimes were on sale. I looked into the difference, and the fact that the insert was attached to the cover sounded brilliant to me. So I ordered them. I'm currently operating on a stash of 24, but I'd like to get it up to 40. Minimizing the amount of diapers you use is another way to save money when you cloth diaper, just keep in mind that the more diapers you have, the less frequently you'll have to wash them. I'm absolutely in love with the Freetimes, which I find super easy to use. Since there are two inserts that are attached to the cover, it provides amazing absorbancy. And that's my story of cloth diapering!
There's a lot of reasons to cloth diaper, but here are some of the major reasons:
1. It's good for baby
! Once I started to look into cloth diapering, this is what really pushed me over the edge, and made me commit to cloth. We don't really think about it, but there's a lot of icky chemicals that go into disposables, and the less chemicals that baby's precious skin comes in contact with, the better! Last year there was an issue with one of the few plants that produces the material that goes inside disposables (the absorbent material), and the plant had to temporarily stop production. This made the price of disposables jump. Before that, I had never even thought about what goes into making disposables. Once I thought about it, I was really happy to be cloth diapering. A lot of good points are brought up by this mama
here
.
2. It's good for the environment
. Different sources will give slightly different statistics, but, regardless, the impact of regular disposables diapers on the environment is no small thing. One child will go through up to 8,000 disposables by the time they are potty-trained, as mentioned
here
by The Green Mama. Those diapers do not get recycled or composted. They end up in landfill, and they take a long time to break down (in fact, the first diapers on the market are still in landfill, they haven't broken down yet---that's how long it takes! While cloth diapers have to be shipped just like disposables to a location for purchase, the cloth diapers only have to be delivered to you once, while a constant stream is needed to keep you supplied with disposables. As pointed out in
this
essay, "It is ironic that many practices of raising a child in our culture actually harm the environment he or she will live in." Cloth diapering is an easy way for us to help preserve the earth for the future generations---our children and grandchildren included!
3. It's good for the wallet
. Cloth diapering is economical. It can be as cheap (or as expensive) as you want to make it. One of the cheapest options is to use shells, called "fitted diapers" (which are waterproofed with PUL material), and then prefolds (the fabric insert---which could be microfiber, bamboo, etc.) which catches and absorbs all of baby's business.
Flip
and
gDiapers
are a few options like this. Most companies that make this type of diaper come with the option of purchasing disposable inserts in place of the fabric prefold, as well. The next step up would be AIOs, either pockets like bumGenius 4.0 or hybrids such as the bumGenius Freetime or Elemental, where the fabric is attached to the cover. Regardless, the cost of cloth diapering, although it digs into your pockets initially, will be cheaper overall by the time your child is out of diapers. Over cost/savings vary greatly by which system you choose to go with, but as shown
here
, the monetary savings of cloth diapering one child will be at
least
$1,200. The cost gets even smaller if you get a good quality diaper that lasts well, and then use them for multiple children. Some of the expense can also be recovered if you sell the cloth diapers once you are done with them.
4. It saves precious time
. I am not sure about everyone else, but I found using disposable diapers and wipes to be a huge headache. Constantly shopping around to find the best price for the value, and constantly running out to the grocery store when I realize---last minute---that we're almost out of either diapers or wipes. With cloth diapering, while baby is still exclusively on breast milk, it's as easy as just dumping them in the washing machine (breast milk-fed baby poops are water soluble ), hang drying them, and then folding them for use. It takes me minutes of efforts to accomplish what a half-hour or so trip to the grocery store would!
Do your research, what works for one family may not be for all, and what works for me won't necessarily work for you! I got lucky, since we could love our bumGenius diapers more! There is no wrong choice, as long as it works for you. If you're not sure which cloth diapers would work for you and your baby, one option is to get a variety bundle in order to test a bunch of brands, such as
this one
offered by The Green Nursery! Most of all, Happy Cloth Diapering!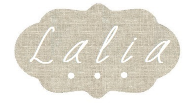 Disclosure: This post is not sponsored or associated with any of the companies mentioned above. All of the links are provided in order to allow readers to take a look at the brands. All thoughts and opinions are my own.