Wednesday, 29 May 2013
I love leather. There's something natural and earthy about it. Leather makes me think of the Native American tribes who treated everything as valuable, and wasted nothing.
My first year here in Canada, in 2009, I discovered a store called Roots. Their clothing has a very old, classic feel to it, and all of their leather products (which vary from handbags, messenger bags, wallets, and footwear) are handmade in Canada. Most of their leather products are made from Italian leather, but they occasionally have a line from leather made right here in Alberta.
They also have an amazing policy. Many of their products come with a 1-year warranty, and if anything is wrong, you can bring it in and they will ship it to their facility in eastern Canada to be repaired, free of charge. After the warranty is over, your items can still be brought in to be repaired for a fee. I'm pretty picky when it comes to the things I love, and when I find something I love, I'd like to have it a long time... preferably forever! So I adore finding companies that not only stand behind their products that are made with integrity, but also work with you to extend the life of the product!
As a parent, it can also be hard to find products that can withstand the wear and tear a child is sure to put it up to. I grew up as a bit of a perfectionist, and it was always a pet peeve when things would start to get ruined. I can't even name how many objects were torn, ripped, squishes, cracked, our outright shattered, by my siblings growing up. I used to take care to read my books so carefully, they looked unread by the time I had finished. I would actually refuse to read "ruined" books. Leather was one of the few exceptions that escaped my scrutiny, because that worn leather actually gains more character with use.
I always end up carrying around a
lot
of change, so my little coin purse wasn't cutting it. With all of the coins confined to such a small space, it would take me forever to dig around and look for the change I needed. So I decided to order the Roots Medium Zip Pouch in "Tribe" leather. I was lucky enough to order during a free shipping promotion, and my order, placed on Friday, arrived the following Wednesday!
I had my reservations about what the item would look like in person, since you never know with online purchases. But the zip pouch was true to color, and absolutely
gorgeous
! Initially I thought it may be a little too big, but it ends up meaning that I don't have to fumble around for change for forever, which has been a time saver. It's also the perfect size for people who like to keep everything money-related lose all in one place. The generous size would easily accommodate a handful of cards, some cash, and still have room for change. I have at least 3 friends who do that.
I have come to love everything about it. The supple leather is velvety and durable, and the tribe leather has a rustic quality. The zipper is thick and well made, and has not caught while opening or closing the pouch even once, unlike other brands I have used. It's an absolutely beautiful product, and I am happy knowing I can use it for years to come.
To purchase your own, you can click
here
. They have a wonderful selection of products for men, in case you're still looking for a Father's Day present. And they also have a beautiful collection of leather products and clothing for women, if you're looking for something for yourself! All of their products can be found on their
website
.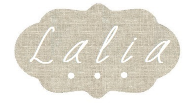 Disclosure: This product was purchased by myself, and was not in any way compensated or provided with the company Roots. It is not in any way connected with Roots, and all thoughts and opinions are my own.