The WubbaNub (also called a "Wub" for short) are silicone BPA-free pacifiers, attached to a small cute stuffed animal.
Before baby, I was really anti-pacifier. By all means, I didn't walk around judging moms who let their children use soothers, but I feared that my children would end up being like the occasional child you see, at least 4 years old, and using a pacifier.
Enter baby. My son hated car rides from the start. The only peaceful car ride we ever had was on our way home from the hospital after he was born, and I'm pretty sure that was because he was so exhausted from his first day in the world, he had no energy to cry. We only spent a few days at home before our first trip into the big wide world with our newborn. Overall, the experiences were far easier than I expected (never seeing mothers with newborns out and about led me to suspect it must be a huge ordeal).
Except
for the car rides. They were so miserable, I never thought I could survive them. It was that painful to hear his little voice crying for me, and becoming obviously distraught when I didn't answer by giving him what he wanted. What's a mom to do?
What
this
mom was to do, was go right to Babies R Us and look for a pacifier. I didn't know if it would work, but I did know it was worth a shot. Anything was worth a shot. If pacifiers were $100, I would have been willing to fork over that kind of cash just for a chance that it may make him feel better. I am not particularly careless with my expenses, either, so that's saying something. Luckily for me, pacifiers definitely aren't $100 a piece! It can be overwhelming to look at all the different brands and different pacifiers on the market, but, since I already owned some Tommee Tippee bottles, I decided I'd give their pacifiers a try, too.
After sterilizing them, I gave one a try on our very first car ride. It worked like a dream. He looked at me while he sucked on his pacifier, and within 5 minutes, fast fast asleep. No fuss, no muss. He slept for the rest of the ride. I had finally found the key to tranquility during car rides.
Within a few days, the Tommee Tippee pacifiers got on my nerves. The cute illustrations on the back were managing to scratch and peel off with only light use. We started using them in the house as well, since he seemed most content when he had something in his mouth at all times. But when he decided he was done with them, he'd spit them out. It didn't take long before we got tired of sterilizing them after they fell on the floor, so we went to buy Tommee Tippee pacifier clips.
Pacifier clips came with their own set of problems. If clipped onto the shoulder of his shirt, it would irritate him when he tried to turn that way to look at something. When on his sleeve, he'd unintentionally jerk his hand away, and cry when the pacifier was tugged along with it and he was left without it. And when clipped onto the middle of his sweater, it still seemed to get in his way. He managed to jab himself lightly when he jerked his head forward while sitting, and he was so surprised it upset him. That was enough. The clips weren't working. But what else was there that I could do about our predicament?
My mother told me about her co-worker who had bought a WubbaNub soother for her daughter. She loved them so much, she immediately ordered 6 more. If it was that great, it was definitely worth a shot. I checked out their website, and adored how cute the little animals attached to the pacifiers were! I located a local retailer that carried them, and off I went to inspect them in person.
I returned home with the monkey WubbaNub. I immediately sanitized it, and then put it to the test! Baby E absolutely adored it. He immediately reached up and hugged the monkey, and happily sucked on the soother. Mission accomplished!
After a month of using it, the only problem I found, is that if I wasn't watching him, it could drop, and washing it can be a hassle since it is not possible to detach the little animal from the pacifier. The wash routine can be a bit of a pain, since it has to be washed on a gentle cycle in a mesh bag, followed by air drying. It can be spot cleaned or wiped for cleaning, as well.
Since there's so much to this pacifier, my chances of catching it before it fell on the floor were much better. It's so lightweight, it never seemed to drag or be too much for Baby E. And, since the pacifier is silicone and the little animal is obviously soft, it wasn't possible for my son to hurt himself with it. Because of how big it is, it's also hard to lose. All in all, it's the most amazing pacifier product I've found!
The WubbaNub is made to be used for infants from 0 to 6 months, but my son is now 7 months and still likes to use it occasionally. I wish they'd make a bigger one especially designed for older babies!!!
I had somehow managed to lose the monkey WubbaNub during a visit to Babies R Us, so I had to go back to my local retailer to purchase another. They were all out of the monkey, so I went with the adorable elephant instead. It is still an essential since, even now, it soothes him during car rides and during naps. This is one of the most important baby products I own! Below, you'll find pictures of the item itself, and pictures of my son using a WubbaNub over the months.
If you'd like to buy one of your own, check out the
WubbaNub
site here! There are plenty of cute critters to choose from, such as a green frog, a giraffe, and a pink bear. Happy Wubbing!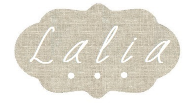 Disclosure: These were purchased by myself, and I was in no way compensated by WubbaNub. This review is not tied to the WubbaNub company in any way, and is a completely independent, honest review.