In our entire marriage (four years this June!), I've always been the cook. I love cooking and baking, and (*ahem* pre-baby) some days would spend 6 hours in the kitchen preparing a meal. Cooking has always been a labor of love for me. I didn't inherit that from my mother! She hates cooking with a passion, and if she could afford to feed herself, my father, and my four siblings (all still at home) on take out for every meal, she'd do it!
My husband has never liked having to leave work to get lunch. When we first started living together, I was absolutely horrified by his kitchen. He owned a packet of "Italian Seasoning," salt, pepper, and garlic powder. He had no knifes proper for cutting vegetables, and had 3 flimsy knives from Walmart instead that I couldn't even cut a carrot straight with. There was very little else in that kitchen! I hit my threshold for as much as I could take when I watched him prepare his own lunch for the first time. Two pieces of bread, a giant chunk of tomato (seriously, a tomato cut in half and one half put onto the sandwich), a couple bricks of cheddar, mayo, and a leaf of lettuce.
I can't let him make his own food
, I thought, shaking my head as he wrapped this poor excuse for a sandwich up into saran wrap.
So for almost every single meal, Jay ate my cooking for dinner, and would take leftovers for lunch the next day. The first time it happened, I think it was five or six months after we got married. He returned home from work with his lunch untouched. "What happened?" I asked. My husband can't skip a meal. I'm positive he'd burst into a ball of flames. He's always ravenously hungry at every meal. He mumbled something about how someone had brought him lunch. That their wife had made. And so the meal I had spent hours preparing for him, which he had left out all day, went into the garbage. I admit, I felt a
bit
betrayed.
Months went by, and things continued as usual. I cooked, Jay ate. We had our routine, and it worked for us. I grew up eating a lot of variety, and trying all kinds of ethnic foods. It wasn't until I was in my teens that I realized not all people do the same. I would often recount a memory of a great restaurant or meal to my husband, as I can't seem to find as many places to love here in Edmonton. So, one day, after such a conversation, he said how nice it would be to have Korean bi bim bap. Which is, traditionally in Korea, just a bunch of items sitting in your fridge mixed up in a bowl with rice. Now it's a little more sophisticated than that! It's generally carrots, bean sprouts, tofu (or fish or chicken), cucumber, and kimchi, all cooked and prepared separately as their own dish, and nicely placed on top of a bed of rice in their own section. The person then mixes everything together themselves, and adds soy sauce, fish sauce, or hot sauce if desired.
The next day, I decided to give it a shot, even though I had never made it before. This was one of those meals that took me six hours to prepare. But Jay came home, and he absolutely loved it. So it was well worth all the work, even if my feet were a bit tired from standing so much! I had taken care to prepare enough so that he had enough for lunch, and nicely put together his lunch container.
That evening, he came home. I went to put his lunch container into the sink to be washed. When I lifted the lid of his lunch bag, I notice the container was still full. A co-worker had bought him Subway, and then someone else gave him a few slices of pizza. So he was simply too full to eat any of his lunch. I wasn't amused. Again, it had been out all day, so it wasn't safe to eat anymore. So even though he tried to argue it was still okay, and
I
could eat it for lunch the next day, I threw it out. I spent at least an hour being pretty annoyed.
Why did I even bother?
I thought.
I put all this time into cooking, and he doesn't even appreciate it. And to add insult to injury, he doesn't pass up his lunch for really
good food
, but Subway cardboard and cheap pizza!
I don't think he realized why I was upset. Nor did he bother to try to resolve it. I just decided to let it go.
In the years since, there's only been maybe two other times the food cheating has occurred. But I think they actually bothered me the most. Since my teens, I have been cooking. I would cook for my family of eight on a regular basis to give my mom a break. I always prided myself in being a better cook than my mother.
My grandpa
loved
my cooking, and he didn't hide the fact. He'd sit there, beaming as he ate, and tell me what a good cook I was. I didn't let it go to my head. My grandpa was a wonderful, if not predictable, man. Sadly, he passed away two years ago at the ripe age of ninety-two (weeks from his ninety-third birthday). But I have so many fond memories of his little quirks. Whenever we were celebrating a birthday (and with 8 people in the house, that's quite often), and the cake was being sliced and handed out, we'd have to give him his slice first. If he didn't, he'd keep calling one of our names until we went over, and he'd point to the person who got cake, and tell us not to forget to give him one, too. He loved sweets. We wouldn't possibly forget him. But he always reminded us anyway, since he had to do all he could to ensure he'd get a piece. He would do the same thing for soup. For whatever reason, my grandfather, who hated vegetables, loved soup, even if it was vegetable soup. I'd make soup at least a couple times a month just because of how fond I knew my grandpa was of soup. And his face would beam when I brought him the first bowl.
I never let my grandfather's love of my cooking go to my head. My cooking skills could be much better (and I would say that even if I won an award for the best cooking in the world). Because it's important to remember that we are all students in life. And thinking that you have no more to learn, means you will be closing yourself to being able to improve anymore. I
did
, however, get used to my cooking being
appreciated
. I don't exactly expect my husband to bend down on his knees and praise me for each meal I make. But it isn't a wonderful feeling when a perfectly good meal goes to waste, without there being a really good reason for it.
So, back to the point... Two times in the last couple of years, my husband was at work, and ended up eating another woman's cooking. He'd then report that it was
good
. This feels akin to him committing adultery. Okay, not quite, I'm exaggerating. But, just like in
Friends
when Rachel found out Ross had slept with "the copy girl" while they were "on a break," and asked him, "So, was she good?" Everyone knew he should say, "No. No! She was awful!" But instead he said, "I don't know... it was different." If Jay had said, "Ah, it was okay. But your cooking is much better." I'd feel fine. But it wasn't. It was
good
.
One might argue that it's the same thing when one goes to a restaurant. But when we go to a restaurant, we're
both
eating it. And the chef is a chef. He (or she) has professional training which I simply cannot compete with, and it all feels rather impersonal. Somewhat, perhaps, like the food is brought to you magically, you don't really think of it as having been made by a particular person, since you don't know them.
Am I the only person that feels this way? I'm sure people who don't cook probably couldn't care less. But surely, someone out there, who also cooks, feels exactly the same? It's not something that comes up often, and perhaps it is because it happens so rarely that I haven't the slightest idea how to resolve the issue, or how I feel about it. So, in the meantime, life will go on, and I will try to remember the world isn't coming to an end.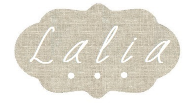 (Focaccia --- Italian Flatbread --- with olives, garlic, red onion, and rosemary, made from scratch with love!)