My first review! This is a review for the Lifefactory Silicone Teethers, which are composed of 100% silicone, and made in the USA!
Although Lifefactory was founded in 2007, I didn't hear about the company until about 6 months ago. My mother went to a launch party that included the founder, and thought the product seemed so great she shared the website with me as soon as she got home. Mainly makers of reusable water bottles (which I will review another day!), they seem to have a wonderful commitment to a green, eco-friendly vision. One of their other products are silicone teethers!
My son, now 6.5 months old, started getting his first tooth over a month ago, and the second one followed right after. Any mother can tell you how heartbreaking it is to see their child in pain, and I was no exception!
The teething toys we did buy didn't seem to soothe him much. He wouldn't even do more to his Jellycat teething blanket than grab it and toss it on the floor! Goodbye, $15! Even his Lamaze toys didn't make him feel better, as it appeared that the plastic chewable portions of his toys were too hard. Am I the only one sensing a Goldilocks similarity, here? Anyway, what
did
make him feel better, was chewing on my fingers. But, I have to say, my fingers weren't too thrilled with that arrangement.
So the other week, I was perusing along Whyte Avenue, and stopped into Planet Organic. I discovered they just started carrying the Lifefactory silicone teethers. It was $15 for a set of 2, and I decided to just bite the bullet and give them a try. I like supporting local products whenever possible, natural products, and companies who have a commitment our planet.
When I took them home, I washed them in soapy, hot water, and then sanitized them straight away. And once they were ready, I handed one over to Baby E. I have to say, my son hasn't liked anything this much since he got Sophie the Giraffe for Christmas! He seems to enjoy sampling each notch of texture before inspecting it and trying another.
We've only had them for two weeks now, and yet he's spent more time chewing on these than any of his other toys. He seems to love the texture of the silicone itself, since it is very easy to manipulate the shape, and so he can get it into his mouth just the way he likes, with one hand, or using both hands. He has been going stretches of even 20 minutes just chewing on one of these, and he's never had an attention span of more than 5 minutes for anything! The different notches seem to provide an amount of textural variety he loves, and the flexibility means that the teether is even capable of reaching far back into his mouth, which will be useful when he's getting in his molars.
The only negative thing I can say about this product, is that, being round, when Baby E has decided he's tired of it, he'll drop it onto the floor and it goes rolling away. If I were to not be paying attention, this could easily result in it slipping under a piece of furniture, not to be found until months later.
That being said, it certainly isn't something that would discourage me from buying them again. The product would actually have to have a lot going against it for it not to be my new teething product of choice, because there's just so many great things about it! Because the silicone is so flexible, it is impossible for him to hurt himself with, it provides just the right density for a teething baby, they're cute (or at least I think so!), and it's one of the few products I can hand to my son, knowing they are completely safe and non-toxic.
Along with pictures of the product itself, you'll see pictures of Baby E using each of the silicone teethers!
If you'd like to try them for your little one, go to the
Lifefactory
website to order from them directly, or find a retailer near you! They are available in three color varieties: blue/green (seen in this review), pink/purple, and yellow/green.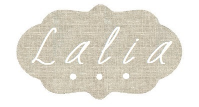 Disclosure: These were purchased by myself, and I was in no way compensated by Lifefactory. This review is not tied to the Lifefactory company in any way, and is a completely independent, honest review.