As a mommy on-the-go, one thing you're sure to notice (that you never noticed before, even when pregnant), is that not all eating establishments have high chairs.
Nor do they all have changing tables
!!! But, let's not get ahead of ourselves,
that
is another topic for another day. So back to the bit about high chairs... When Baby E was very small, it wasn't a big deal, as I felt better holding him anyway. But the bigger he got, the more difficult it became. Whether the challenge at that moment was the small amount of space between our table and the next (making it difficult to have the chair far away enough from the table for myself and Baby E to feel comfortable), having Baby E squirming, or trying to grab anything and everything off the table... it's just not the most ideal situation. It can make the dining experience hard to enjoy for all those involved (and, heck, for the rest of the customers in the establishment, too, depending on whether fussing, crying, or screaming is also involved).
This is why I was very happy to discover the
Totseat by Svan
! This portable fabric high chair folds up into a nifty little pouch, ready to head out on-the-go with you! What is so neat about it? The Totseat allows to convert a dining chair into a high chair! You will never have to worry about being without a high chair when out and about ever again.
I received the Totseat in "Coffee Bean" for review. My first impression was that I was impressed by the small size of the pouch the Totseat folds up into. After reading the instructions and double-checking that my first set up was, indeed, done properly, it was time for the real test: to see if it worked for Baby E. Sure enough, it did the trick! It may appear intimidating at once, but set-up is actually very simple, and once you've figured it out, it takes only moments to get ready. My first time set-up was about 15 minutes, but I've put it together in under 5 minutes every time since then. My next challenge was trying to get the Totseat back into its pouch. I was very skeptical. As any owner of a Moby Wrap can tell you, it's impossible to get the wrap back into the pouch it comes to you in (seriously, do they have Mary Poppins personally put those things in there when they're making them?). I held my breathe, folded up the best I could... and it snugly fit back into the pouch and I was able to pull the drawstring closed! Success! I was pretty happy to find it's not very hard to fold up to the right size, you'll find a method for folding it up the same way each time and that makes it very quick to fold up when you're ready to leave.
The smart design allows it to work for many different types of chairs, and despite using it at many dining establishments with many different styles of chairs, the Totseat has always been up to the challenge! My only expectation was that the Totseat would be an adequate substitute for a high chair. What I didn't expect, was that it would work better for us than a high chair! Because the seat for baby ends up on the chair seat, baby is not high enough to cause a lot of trouble by pulling everything within arm's reach off of the table. It's very snug and secure, and the seat sits up high up which keeps your little one from wiggling around too much and causing trouble. It's also the ultimate choice when it comes to cleaning. No need to worry about wiping it down and reaching every crack and crevice so no food bits dry up and make the high chair icky. Just toss it into a washer bag and put it directly into your washing machine, it'll come out squeaky clean! It's so great, that it has replaced our regular high chair altogether. We purchased it second hand and the previous owner was not very forthcoming about all of the things that were wrong with it, and it hadn't even been cleaned when we purchased it! Despite my efforts, I was never able to clean it entirely. It also took up a lot of room in our very small space. Nowadays, when it's time for mealtime, I just pull out a chair into the middle of our living room, stick on the Totseat, and once I put Baby E in it, he's ready for food. Easy peasy!
The Totseat has become an essential for us, and it goes with us on all our travels (both near and far) in my diaper bag. To purchase the Totseat,
click here
. To learn more about Svan and all of the other products they offer, you can visit their website directly by
clicking here
. You can be sure not to miss any of the wonderful Svan products by "liking" their
Facebook page
, following them
on Twitter
, or
following them on Pinterest
.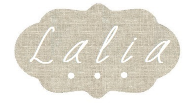 The Totseat conveniently wrapped up in its travel pouch.
Step #1. The way to install the Totseat is to start by wrapping the strap around the base of the chair.
Step #2. Slip the Totseat fold over the chair, and slip the front flap under the strap that is installed on the chair.
Step #3. Put the baby in and pull the seat flap up to baby's chest or waist, and buckle the straps around the back.
Step #4. After that, only a few quick reinforcements (such as putting the holes over the chair corners), and you're done!
The Totseat is then safe, secure, and ready to use!
Baby E is ready to eat pizza at Panago for lunch while we're out and about for errands.
Baby E is enjoying being high up on this tall chair, thanks to his Totseat!
Disclosure: This product was received by myself free of charge, in exchange for an honest review. I received no monetary compensation for my thoughts that are expressed above. All opinions expressed are my own, and were in no way influenced by the brand or any other sources. The review and all photos with the watermark are the property of Found Frolicking, and should not be used or distributed in any way without first receiving permission.